ProAction Consulting has defied convention in the Management Consulting market with the release of The Leadership Challenge. Further information can be found at https://www.proaction.online and https://www.proaction.online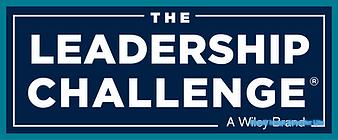 Irvine, United States - July 23, 2021 /PressCable/ —
ProAction Consulting today reflected on the publication of The Leadership Challenge® some 35 Years ago by Jim Kouzes and Barry Posner. The book is considered to be in the top five of all leadership books ever written. Now in it's 6th edition, it is based on 30 years of research by Jim Kouzes and Barry Posner, who asked the question: what are the practices and behaviors people look for in the leaders they would willingly want to follow? They found across culture, gender, ethnicity, generations and industry, there are five practices of exemplary leaders: Model the Way, Inspire a Shared Vision, Challenge the Process, Enable Others to Act, and Encourage the Heart.
Jim Vasconcellos, Founder – Sr Consultant at ProAction Consulting, says: "That strong foundation of research lead us to offer The Leadership Challenge® Workshop. Anyone familiar with the Management Consulting & Training market will probably have noticed how competitors seems to develop their programs from their own frame of reference and experience, stale perceptions & definitions of what it means to lead, and old research or books. We felt this was a problem because it perpetuates ideas which ongoing research has repeatedly debunked, such as "leaders are good and managers are bad," or "charisma is a requirement for good leadership."
So as a welcome breath of fresh air, The Leadership Challenge® Workshop instead delivers data-driven insights and experiential learnings which inspire action. It delivers personalized awareness to instill confidence in anyone who takes on the challenge to grow as leaders. For more than 35 years, the architects of The Leadership Challenge® Workshop have conducted research and gathered information from more than 5,000 individual case studies. They have developed a verified and robust assessment tool to measure and track leadership skills. This tool has been used and verified in more than 100 countries, producing proven results regardless of language or culture, by over 5 million practitioners. Leadership is a phenomenon of community; the community of your organization, as well as that of The Leadership Challenge® trainers, students, and curators. Our community members contribute their own unique perspectives, lived experiences, and insights to the benefit of all. When we support each other, we succeed together.. ProAction Consulting chose to make this move because No other leadership development has the comprehensive suite of products proven by such a vast body of verified research..
Jim Vasconcellos also said "We want to give our customers options. With The Leadership Challenge® Workshop, they have a fresh new possibility. We chose to offer The Leadership Challenge® because we ant them to feel the profound belief and confidence that they each can learn to develop as leaders, and bring change to their companies. when using Trying something new is always a risk, but it's a risk we believe is worth taking."
ProAction Consulting has been in business for ProAction has been in business since 2018., being established in July 2018. Since Day 1 it has always aimed to "Our mission at ProAction is to Build Leadership, Culture, & Process Design Capacities at all levels to Transform your Organization..
This isn't the first time ProAction Consulting has defied convention either. In 2002-2018 they caused a stir with a unique approach combing Systems Theory and Conversations for Action® in Technical Project Management, Program Design, and Sales Development.
The Leadership Challenge® Workshop is now available from ProAction Consulting. For The Leadership Challenge® please email info@proaction.online, or call 949-438-0287.
For further information about ProAction Consulting, visit https://www.proaction.online
The Leadership Challenge® and the Workshop are registered trademarks of Wiley.
Contact Info:
Name: Jim Vasconcellos
Email: Send Email
Organization: ProAction Consulting
Address: 17595 Harvard Ave # C283, Irvine, California 92614, United States
Phone: +1-949-438-0287
Website: https://proactionconsulting.wixsite.com/home
Source: PressCable
Release ID: 89037288