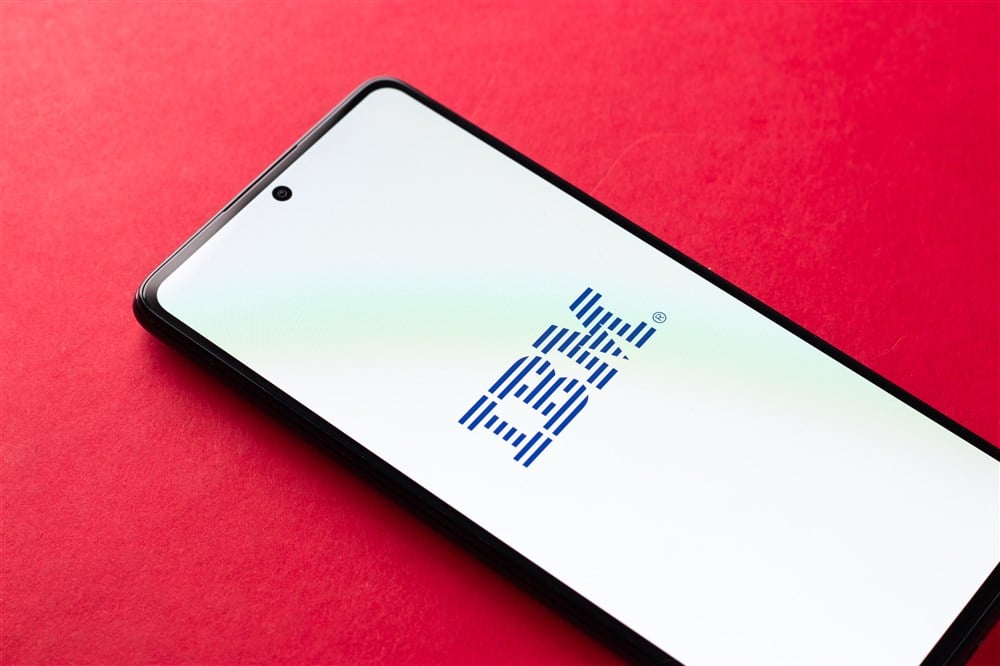 IBM (NYSE: IBM), or Big Blue as it's known on Wall Street, is the tech giant that people love to hate. Despite holding one of the longest track records of all currently publicly traded tech companies out there, having IPO'd before the moon landing, its shares have built up a nasty reputation for trading sideways. 
After having been public for 14 years by 1982, IBM stock was still at its IPO price and was back there again in 1994. There were some gains in the meantime, but these, too, were characterized by long periods of sideways action. Investors getting involved during the Dot Com bubble in 1998 could have sold their shares for the same price in 2008.
And for those of us taking a fresh look right now, it appears their habits haven't changed much. IBM stock is currently trading at 2015 levels, having traded in a tight range over the intervening years. 
It's easy to dismiss IBM as a dinosaur that might be better confined to the dustbin of history, but once you look beyond the initial impression, the details tell a different story. Leaving aside the company's not-so-great share price habits across the years, there are signs that a new IBM is starting to emerge. The team over at JP Morgan was one of the first who cottoned onto this over the summer. 
Technology Transformation
What the analysts called the company's continued transformation was continuing to pick up steam, while the emergence of artificial intelligence (AI) as a new and red-hot industry was providing a welcome tailwind. It's still fairly recent that IBM completed the spinoff of its managed infrastructure services business Kyndryl, and since then there's been a seismic shift in its revenue profile. More than 70% of its revenues are coming from its high-growth software and consulting business, making it much more like the Amazon.com, Inc's (NASDAQ: AMZN) and Oracle Corp's (NYSE: ORCL) of the world. Who says a leopard can't change its spots?
There's a lot of work still to be done though to convince Wall Street that a new IBM is in town. The company has consistently lagged behind its peers in stock performance, and this will have to change if it is to have any hope of attacking the highs from 2013. But there's no doubt IBM is working hard to make this happen, and analysts are noticing. 
Bullish Comments
This week saw a fresh upgrade from RBC Capital, who on Wednesday initiated their coverage on IBM stock with an Outperform rating. Analyst Matthew Swanson and his team are impressed with what they called the strength of IBM's software platform. With networks becoming more and more complex since the pandemic, IBM is suddenly in a strong position to benefit from this shift. 
His price target of $188 points to an upside of some 30% from where shares closed on Thursday. Were the stock to hit this in the coming months, it would mean it's well on its way to firmly breaking out of the 10-year range the stock has been stuck in. 
Another thing to like about IBM is that it still feels like you're getting a good deal right now. Jim Cramer pointed this out on CNBC this week, saying, "IBM is very inexpensive, so you can bet that it's off to the races". In many ways, they have been since before summer. 
Technical Setup
Since May this year, IBM stock has already tacked on 25% and is close to its highest levels since 2018. The rally has, in many ways, been going since 2020. It might lack the triple-digit gains some of its tech peers might have delivered in that timeframe, but it's been a strong rally nonetheless when you remember IBM's prevalence for going sideways. The rally has been characterized by higher highs and higher lows, both of which together tend to form the basis for long and extended rallies. 
Shares need to get above last December's peak to confirm the next leg has begun, but they're only 4% away from that level. Investors getting involved will also benefit from one of the best dividend yields out there when it comes to big tech. 4.5% is nothing to shy away from, especially when shares are ticking up as consistently as IBM's are in recent months.