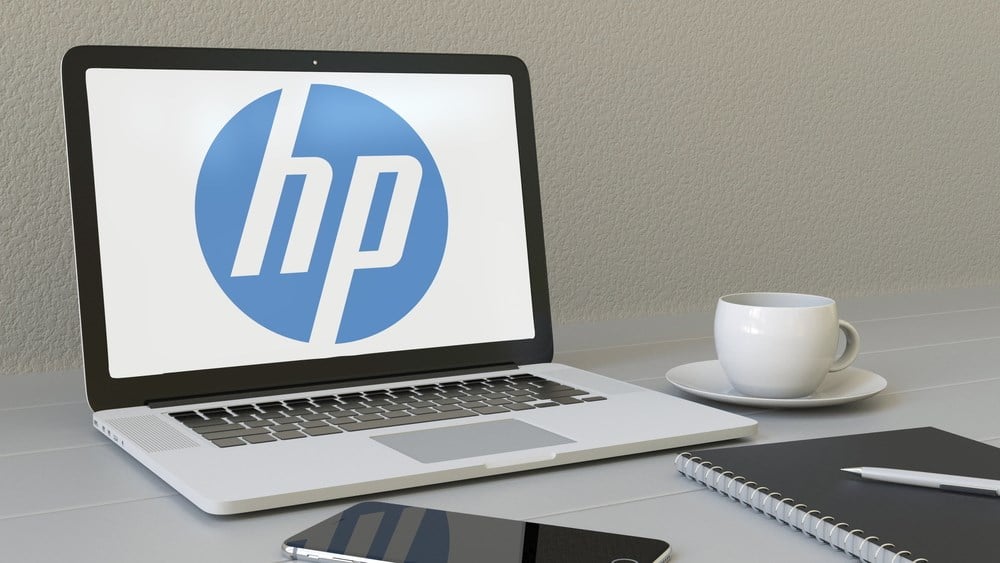 When the oracle of Omaha, the one and only Warren Buffett, decides to come out of his office and request his executing trader to place an order - and a big one at that - for a given company, investors globally should tune into his decision and attempt their best to reverse engineer it.
While not the latest addition to Berkshire Hathaway (NYSE: BRK.A) holdings, April of 2022 marked when Buffett decided to buy up to $4.2 billion of HP Inc (NYSE: HPQ).
Considering that the stock is lower today than when the investment legend had thought it cheap enough, investors can amplify their potential returns by assessing a potential purchase. 
Despite both the business and the industry suffering from headwinds lately, there are significant strengths present in the company that will be hard to turn away from, and this is something that markets will have to eventually give into when pushing the stock higher.
Current Sentiment
Shares of HP have declined recently, falling by as much as 13% during the past quarter; investors need to figure out if these sell-offs are justified or not. According to the August ISM Manufacturing PMI index report, the computer and electronics industry has expressed further slowdowns.
These trends can be seen across other industry players, such as Apple (NASDAQ: AAPL) announcing a 30% decline in PC shipments, which the company looks to offset with its latest product release, setting up the stock for a potential breakout.
For HP, the only alternative to drive media attention away from slowing PC sales is their second largest segment: printers and other office equipment. Revenues fell by 6.8% during the year in this segment, shadowing a worse 11.3% decline in PC revenue.
These contractions in printers may stem from offices across the board cutting their expenditures for such equipment as the trend to work remotely or in a hybrid setting becomes the norm across businesses.
Regarding the PC segment, it would be hard to imagine that these declines will stick forever, especially as more online businesses and remote work require such equipment. Understanding that these contractions are not company-specific can reassure investors of these matters.
Competitors like Dell (NYSE: DELL) have also felt the adverse effects of the industry. However, their stock price is hitting all-time highs as management cleverly played the "Artificial Intelligence" card coupled with a strong dividend. Yet, the numbers behind sluggish PC sales cannot lie.
Your Very Own Buffett Moment
The first premise of a value investor like Warren is to look for a consistently profitable company and look to acquire it at meager prices.
In the case of HP, its financials will show a five-year average ROIC (return on invested capital) of over 45%, earning its place as one of the most - if not the most - profitable player in the space.
Secondly, the company's latest gross profit margins of above 20% will imply the initial presence of a moat around the brand. Alright so HP is a definite money maker, the important question now becomes, how much should you pay for it?
The computer hardware - focusing on personal computer electronics - carries an average price-to-earnings ratio of 54x, whereas HP is valued at a significantly lower 12.8x based on today's prices. Despite these discounts, analysts refuse to see the upside present in this name.
With a consensus price target of $29.7 a share, analysts imply a mere 1% upside from today's stock price. They are forgetting the basic premise of ROIC, which is that annual stock performance tends to reflect this metric over the long-term.
That answers it: today's valuation - which is lower than where Buffett bought in - represents a fantastic discount to a double-digit rally in the making. On a more fundamental basis, there is still something that activist investors, perhaps Buffett himself, can spark inside the business.
According to the company's latest quarterly results, $777 million was returned to shareholders via dividend payments, annualizing a dividend yield of 3.6%. Some may argue that these dividends could be lowered or even postponed and use all these funds to repurchase stock more aggressively, especially at these fire sale prices.
As is always the case, Wall Street firms are making their moves quietly and ahead of time. Applied Finance Capital Management LLC moved recently to acquire as many as 46,128 cheap shares of HP stock.
There you have it, a massively profitable industry leader at a ridiculous discount, so claim your podium next to Buffett's.