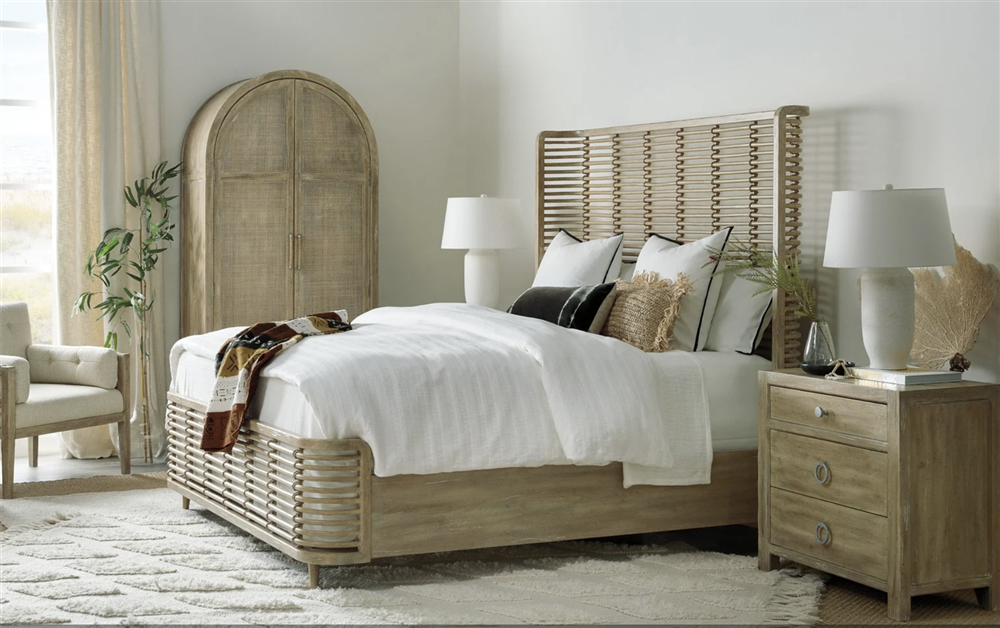 As the second quarter 2023 earnings season comes to a close, many analysts and investors are on a tight lookout for new developments and improvements within various sectors. With the real estate market slowing down amid the United State's FED interest rate hike paths as an attempt to combat rampant inflation levels, there were plenty of sub-industries in the value chain that began to face the challenges of such a slowdown.
Volumes of national housing starts, determined as the lot on which construction of a unit has begun, have been on a steady decline since May of 2022. As fewer new homes are being built simultaneously, the need for consumers to spend on home decor and furnishings has followed a similar contraction.
Hooker Furnishings (NASDAQ: HOFT) has been one of the names affected by these trends, not only on a financial basis but also on a stock performance metric. Shares of Hooker Furnishings declined by as much as 70% from their 2021 high price of $42.9 per share. As the stock price found its bottom at $12.77 per share during the economically worrying periods of 2022, investors have backstopped the stock from reaching such a low ever since. Today, some analysts remain bullish on the stock's future potential, and management actions and outlooks reassure investors of these viewpoints.
Outperformance at a Discount
Despite seeing inflation's ugly face show up throughout 2022, coupled with the retail industry-wide issues that surfaced in mismanaged inventory levels stemming from disrupted supply chains, Hooker Furnishings outperformed other peers. Names like Lovesac (NASDAQ: LOVE) and Flexsteel Industries (NASDAQ: FLXS) have taken the back seat during the past twelve months, as HOFT shares blew past them by 18.6%. What would be a more significant metric for investors is the discrepancy between the peer price action and its valuation metrics.
Despite outperforming Lovesac by double-digit rates, Hooker Furnishings is still selling at a significant discount to the former, proving to be the value choice in this small universe. While Lovesac is selling for a 1.8x multiple to its book value, Hooker Furnishings is offered at half this value and at a 20% discount to the company's book value to sport a 0.8x multiple.
As a value investor, Benjamin Graham would often hunt for businesses selling for such valuations, a strategy not far from the early Warren Buffett.
These metrics alone would not be the only evidence item pointing to possible undervaluation in the stock. According to The Wall Street Journal, analysts have pointed to a $28.0 per share price target in the stock, a target which would represent a near 60% upside scenario from today's prices. Another reliable occurrence which points to undervaluation is insider buying. By analyzing when and how much stock insiders - management - buy in the open market, investors can get a chance to reverse engineer the reasoning behind these purchases.
The Case for Value
Carrying a potential 60% upside target, alongside a 20% discount to book value and nearly half of the peer comparisons, Hooker Furnishings seems to be a value play waiting to be capitalized upon. During the past year, management has allocated approximately $20 million toward share repurchases, as up to 1.2 million shares were retired from the open market. This allocation would translate into a vote of confidence from insiders to the opinion of undervaluation and the company's future. Now, where did management get enough cash to enable these allocations?
As markets know, the retail industry has faced challenging environments regarding its inventory systems and supply chains. Hooker Furnishings management was able to offload $23 million of inventory value, significantly advancing management's timeline to reduce these levels by $30 million by the end of 2023. As future outlooks remain positive, management commentary alongside expansionary activities indicates a brighter-than-perceived future.
Executives commented in the earnings press release that the business "... saw increases in incoming consolidated orders in May..." attributing enough momentum for strategies to be implemented toward renewed growth and customer traffic. The press release included an announcement for a 120,000-foot Hooker legacy showroom, which generated an astonishing 93% increase in foot traffic, significantly exposing the company's new product rollouts and collections.
Hooker Furnishing's chart would show the stock is strongly bouncing back from its previous double-bottom pattern, where the $12.7 to $17.0 range represents a highly liquid and looked-after buying range. Volume profiles reiterate these ranges to be an ideal positioning area for investors to ride the value gap closure.