--News Direct--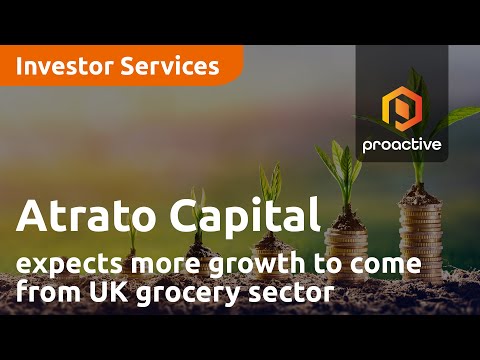 Atrato Capital managing director Robert Abraham and finance director Haffiz Kala speak to Thomas Warner from Proactive London about the latest results from the Supermarket Income REIT PLC (LSE:SUPR, OTC:SUPIF), for which Atrato serves as an investment advisor.
Kala gives an overview of how the REIT performed during the year to 30 June 2023, highlighting the sale of its stake in Sainsbury's Reversion Portfolio, higher revenues and a higher dividend target.
Abraham explains that the disposal of £430 million in assets at a 4.3% net initial yield was balanced by strategic investments in 11 high-performing omni-channel stores at a 5.5% net initial yield.
He also talks about the wider sector, noting grocery sector growth of around 11% over the period, with more growth expected. Kala concludes by saying that despite economic challenges, the Supermarket Income REIT remains robust with low leverage, fixed debt costs, and strong tenant partnerships, making it an attractive investment prospect.
Contact Details
Proactive UK Ltd
+44 20 7989 0813
View source version on newsdirect.com: https://newsdirect.com/news/atrato-capital-expects-more-growth-to-come-from-uk-grocery-sector-576880142