--News Direct--
A video to accompany this release can be found here: https://youtu.be/PTGKeHmGvQQ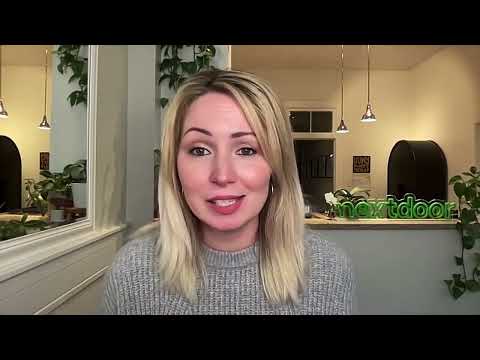 Imagine turning to the person next door in a crisis and knowing they're ready to lend a hand.
When disaster strikes, proximity matters, and your neighbors are a vital resource. From high intensity hurricanes like 2022's Hurricane Ian, to the extreme heat hitting much of the country this summer, to most recently, the heartbreaking wildfires ravaging Maui, the frequency, severity and number of counties affected by extreme weather events has been on the rise. In fact, between January 2013 and January 2023, 88.5% of all U.S. counties declared a natural disaster, including 95% of the 200 most populated counties.
Research shows that well-connected neighbors are more resilient in disaster situations. This September, National Preparedness Month is the time to connect with neighbors and prepare for emergencies that may hit your community. As you prepare your home and family for weather events, build a plan with your community to pool resources, evaluate needs and ensure every neighbor is prepared and connected.
Neighborhood network app Nextdoor connects people to the neighborhoods that matter to them so that they can thrive. It's where neighbors turn to give or get trusted advice, recommendations and help; during a crisis, this purpose takes a crucial role.
Caty Kobe, Nextdoor's Head of Community, conducted a nationwide media tour providing information about neighborhood resilience, the power of community in crisis moments, and important tips and tools for building a Neighborhood Preparedness plan.
Topics that were discussed included:
• The latest Nextdoor features and tools that help neighbors stay connected during a weather event
• How neighbors on Nextdoor are leveraging the platform to encourage community preparedness and resilience
• The long-term benefits of fostering a prepared and connected neighborhood, beyond just the month of awareness.
• Anecdotes and examples of neighbors helping neighbors in your region during a natural disaster.
• How individuals and communities can actively participate in National Preparedness Month through Nextdoor
FOR MORE INFORMATION VISIT: NEXTDOOR.COM/CRISIS
To connect with your neighbors on Nextdoor.com, download the app on Google Play or the Apple App Store, or visit nextdoor.com
About Nextdoor
Nextdoor (NYSE: KIND) is where you connect to the neighborhoods that matter to you so you can belong. Kindness is core to our purpose: to cultivate a kinder world where everyone has a neighborhood they can rely on. Neighbors around the world turn to Nextdoor daily to receive trusted information, give and get help, get things done, and build real-world connections with those nearby — neighbors, businesses, and public services. Today, neighbors rely on Nextdoor in more than 305,000 neighborhoods across 11 countries. In the U.S., 1 in 3 households uses the network. Nextdoor is based in San Francisco. For additional information and images: nextdoor.com/newsroom.
Contact Details
YourUpdateTV
+1 212-736-2727
View source version on newsdirect.com: https://newsdirect.com/news/ready-together-nextdoor-helps-to-build-local-readiness-for-national-preparedness-month-668719919