--News Direct--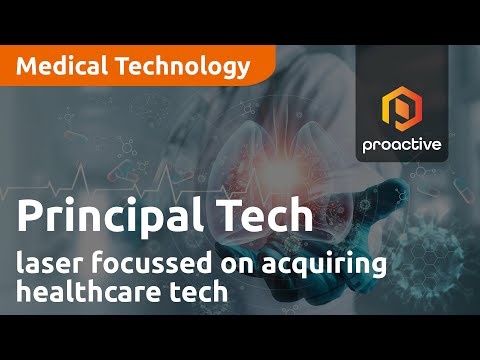 Jerry Trent, CEO of Principal Technologies joined Steve Darling from Proactive to share insights in a recent interview about the company's focus on healthcare technology companies in Europe.
The company aims to identify local champions with exceptional healthcare technologies that are often limited to specific regions. Principal Technologies plans to leverage its access to these opportunities, helping them expand globally and bridge valuation gaps between European assets and the North American market.
The company's strategic focus includes businesses with proven technologies and databases of patient information. The goal is to create a conglomerate of participations with synergies to benefit patients and shareholders.
Principal Technologies has also acquired a clinical research organization (to facilitate efficient international distribution rights for healthcare tech companies while expanding its database.
Trent mentioned that they are actively exploring significant acquisitions in line with their criteria, signaling exciting growth prospects for Principal Technologies in the coming months. The interview revealed the company's commitment to improving healthcare globally, driven by a seasoned team and guided by Liechtenstein's Prince, offering a promising future for the company and its stakeholders. Stay tuned for more updates on Principal Technologies' developments.
Contact Details
Proactive Investors
+1 604-688-8158
na-editorial@proactiveinvestors.com
View source version on newsdirect.com: https://newsdirect.com/news/principal-technologies-laser-focussed-on-acquiring-healthcare-tech-to-launch-in-north-america-113808068