--News Direct--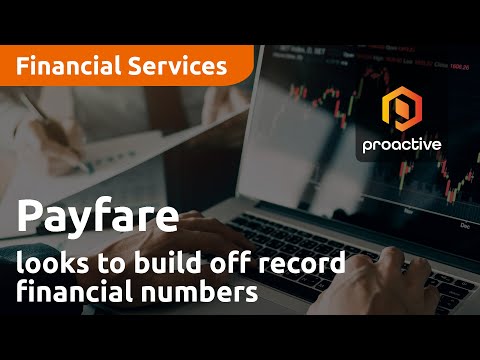 Payfare CEO Marco Margiotta joined Steve Darling from Proactive to discuss the company's recent financial performance and its role in powering digital banking and instant payment solutions for the gig workforce.
Margiotta highlighted the company's impressive financial results, with revenue reaching a record $46.5 million in the second quarter. This represents a substantial 43% increase compared to the same period in 2022. He also noted that Payfare is on track to meet its full-year 2023 revenue guidance, which ranges from $185 million to $195 million.
Payfare's success is driven by its partnerships with leading platforms and marketplaces like Uber, Lyft, and DoorDash, where the company provides financial services to support the financial health of gig workers.
Margiotta emphasized Payfare's commitment to delivering innovative financial solutions for this growing sector of the workforce. The company's ability to achieve record revenue growth reflects the increasing demand for financial services tailored to the gig economy, positioning Payfare as a key player in this space.
Contact Details
Proactive Investors
+1 604-688-8158
na-editorial@proactiveinvestors.com
View source version on newsdirect.com: https://newsdirect.com/news/payfare-looks-to-build-off-record-financial-numbers-including-gross-profit-142079725