--News Direct--
Lucy Scientific Discovery CEO Chris McElvany and Wesana CEO Dan Carcillo joined Steve Darling from Proactive to share news the company has signed a definitive agreement to purchase the assets of Wesana Health.
McElvany tells Proactive more about the decision to acquire the company and more specifically about its psilocybin and CBD combination investigational therapy, SANA-013.
Carcillo talks more about SANA-013 and the works they have been doing. He also talks about what his role will be on the Lucy management team.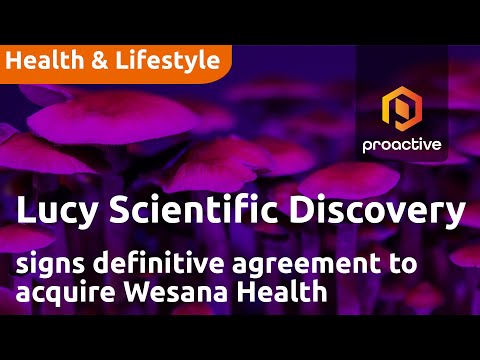 Contact Details
Proactive Investors
+1 604-688-8158
na-editorial@proactiveinvestors.com
View source version on newsdirect.com: https://newsdirect.com/news/lucy-scientific-discovery-signs-definitive-agreement-to-acquire-wesana-health-174894189