--News Direct--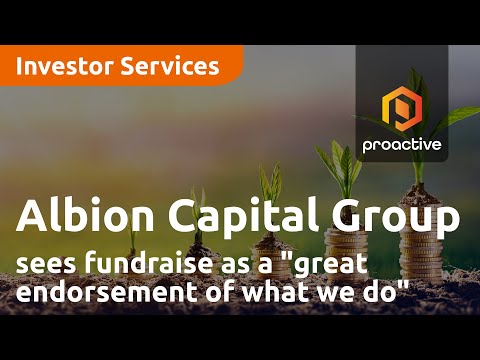 Albion Capital Group LLP's managing partner Will Fraser-Allen updates Proactive's Thomas Warner on progress with a targeted £80mln fundraise that is now just "days away from being fully subscribed."
Fraser-Allen says that the group's ability to raise money in the current market environment "is a great endorsement of what we do."
He also gives his take on recent issues faced by the European banking sector as well as the UK government's Spring Budget.
Contact Details
Proactive UK Ltd
Proactive UK Ltd
+44 20 7989 0813
View source version on newsdirect.com: https://newsdirect.com/news/albion-capital-group-sees-fundraise-as-a-great-endorsement-of-what-we-do-981370579