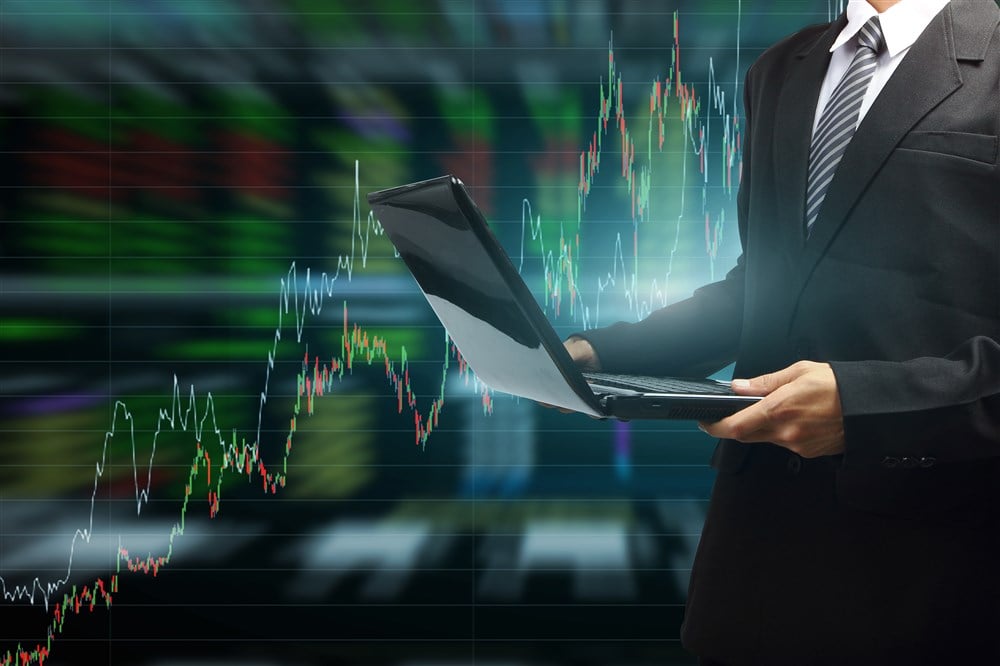 Cisco (NASDAQ: CSCO) surprised the market when it reiterated an intention to buy Splunk (NASDAQ: SPLK). While some analysts wonder why the deal was proposed, others look to see which stocks are up next for acquisition. Regardless of the reasons, the $28 billion all-cash deal is a significant premium to the $24 billion market cap at which the stock is trading and a good deal for Splunk investors. 
Among the risks for Cisco is its lagging position in cybersecurity and the cloud because it's been losing ground to new competition and may be unable to regain traction. Analysts with concerns don't see the move as aiding growth and point out integration problems with other acquisitions as hurdles to success. Even so, an acquisition would be a win for Splunk investors. Shares of that stock are up 50% since the deal was announced, and they are moving higher. 
Conversely, other analysts think the merger presents an opportunity for Cisco to catch up with the next-gen, cloud-based security and services companies while boosting growth and recurring revenue. Regarding growth, Splunk offers a significant opportunity for cross-selling and expansion due to its US-centric business. 
The takeaway is that this merger presents a significant opportunity for Cisco to bring itself out of the legacy tech world and into the modern day, akin to what's been accomplished by Oracle (NASDAQ: ORCL) and Microsoft (NASDAQ: MSFT) if it can execute on the potential. 
Who is looking to acquire a smaller company? According to analysts at Citi (NYSE: C), several large and mega-cap tech companies could go on offense. They have the capital and balance sheets to secure acquisitions and face multiple headwinds in the form of slowing IT budgets, high inflation, and rising interest rates. Names on their list include Microsoft, Salesforce.com (NYSE: CRM), International Business Machines (NYSE: IBM), and Adobe (NASDAQ: ADBE).
Elastic Is Ready To Snap Back 
Elastic (NYSE: ESTC) is a cloud-based data analytics company known for its multi-cloud utility. The company trades at a high 75X earnings but can sustain a high double-digit growth rate in 2023 and is expected to post similar results in 2024. Companies that may be interested in it include any with cloud exposure or a tilt toward AI and LLMs, which is just about all the major tech players. 
The analysts rate Elastic a Moderate Buy and have begun to raise their price targets. The Moderate Buy rating is firm compared to last year, but the consensus target fell due to concerns about slowing growth. That trend ended in early September with the FQ1 results, which included outperformance and accelerated YOY growth compared to the prior quarter. The consensus price target for the stock assumes it is fairly valued near current levels, but the September activity says differently. Those targets have the stock in the mid-$80 range, about 1000 basis points above current levels.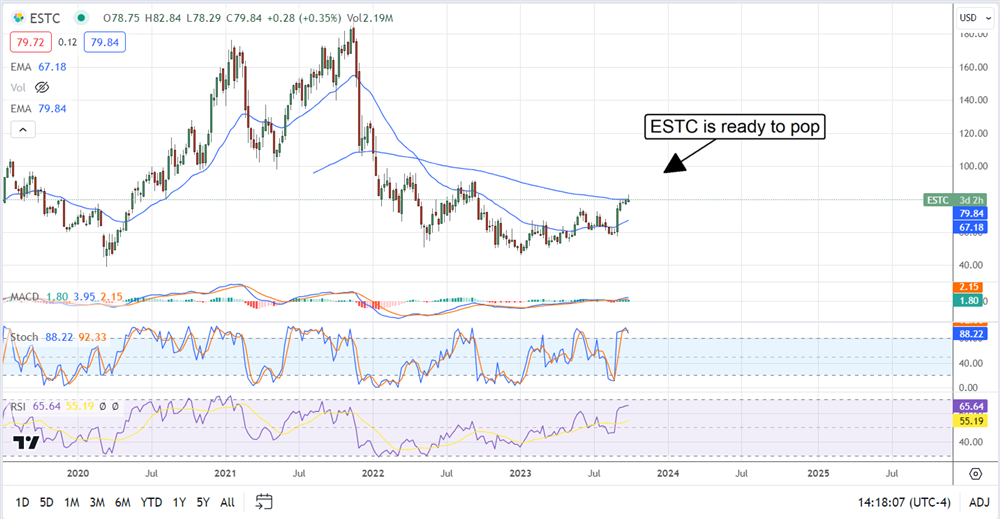 Alteryx, Inc Is A Steal At These Prices 
Alteryx. Inc. (NASDAQ: AYX) operates a data analytics automation platform that helps analytics companies automate and enhance their outcomes. The stock trades at a more reasonable 56X earnings compared to Elastic, with a market cap near $2.6 billion and annual revenue of less than $1 billion. Analysts rate this stock at Buy and see it moving up about 45% at the consensus midpoint following the recent stock price implosion. 
The consensus target is down compared to last year but began to firm in September following the earnings release. The release was better than expected but came with a weak forecast, leading to a sell-off that shaved 30% off the stock price. Despite this, Morgan Stanley upgraded the stock to Overweight with a price target that aligns with the consensus.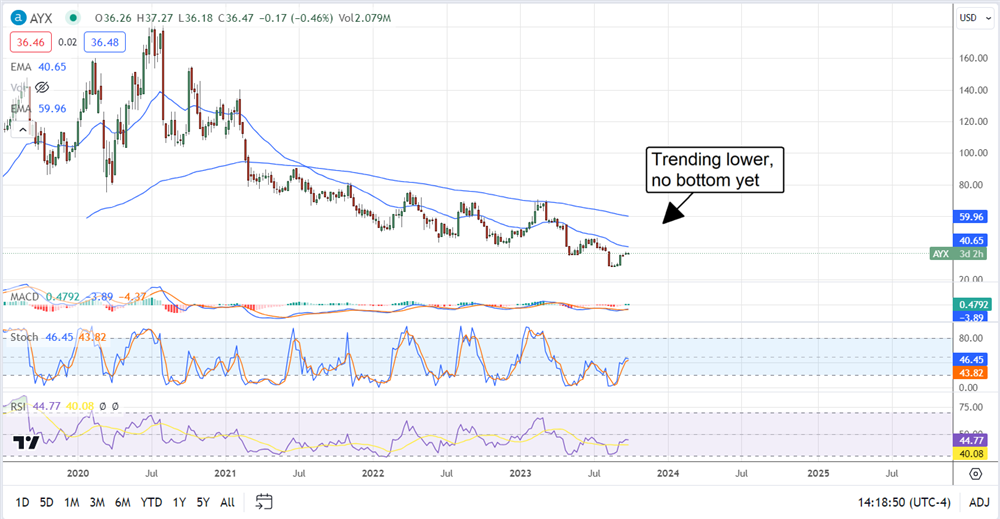 Braze, Inc. Fires On All Cylinders 
Braze, Inc. (NASDAQ: BRZE) operates a customer engagement platform, gaining traction with businesses and enterprises. The company's Q2 results included accelerating growth driven by large clients, outperformance, and an outlook that led analysts to raise their revenue and EPS targets for the year. The stock trades at a high 10X 2024 sales with no earnings, but revenue is expected to grow double-digits this year and next, and profitability may be reached by the end of the next fiscal year.  Braze is among Marketbeat's Most Upgraded Stocks, with a consensus rating of Moderate Buy and a price target 17% above the recent action.