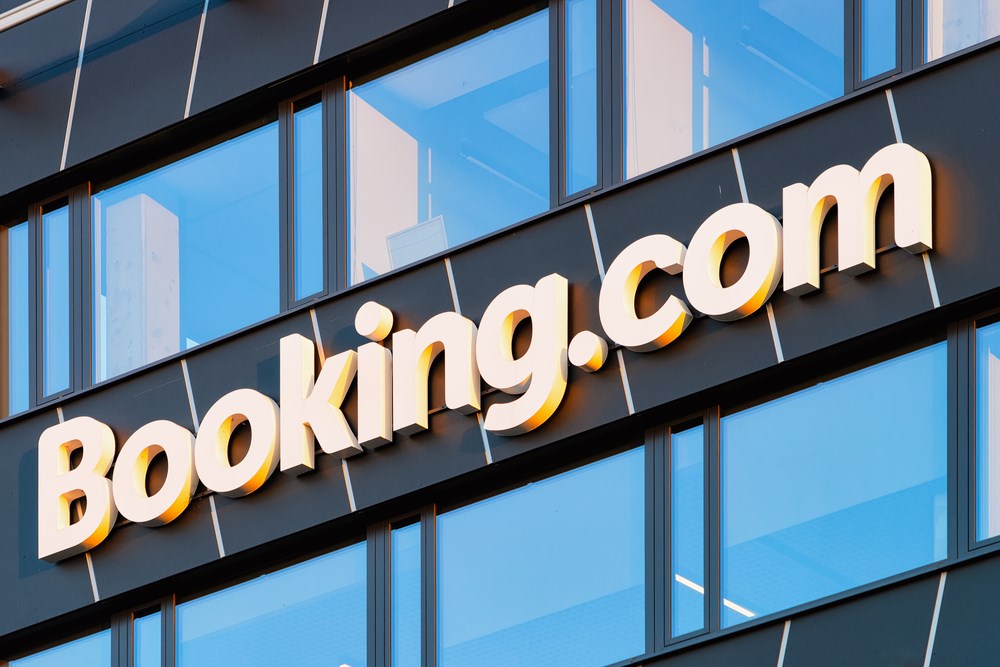 Booking.com (NASDAQ: BKNG) is moving lower after reporting solid results and spurring analysts to raise their targets. The reason could be that EBITDA came short of expectations, but so what if it did? EBITDA fell short of expectations, but it is up 89% YOY, and it topped $585 million with a net income of $266 million, reversing a loss of $0.700 billion in the prior year.
Add to that robust booking, which suggests a broad and sustained rebound in the travel industry, and it is no wonder the analysts are raising their targets. What this means for investors is a chance to check into this travel leader while shares are discounted. Because many new targets are well into the new all-time high territory and the consensus is trending higher, this stock will likely break out to a new high, and it could gain 15% to 25% while doing so. 
Booking.Com Falls On Robust Outlook 
Shares of Booking.com are down more than 2.0% in early trading and may move lower despite record quarterly results. The company reported $3.78 billion in revenue, up 40% compared to last year and beat the Marketbeat.com consensus by $0.030 billion or 80 basis points on broad-based industry strength. Merchant business is up 81% on a channel basis, while Agency business gained 19.7%, with double-digit gains in all verticals. Gross bookings rose by 44% and 52% on an FX-neutral basis, with air traffic up 73%, room nights up 38%, and car rentals up 22.7%. 
"We saw a strong start to the year with first quarter room nights and gross bookings reaching our highest quarterly levels ever and both metrics surpassing our previous expectations... Our focus remains on continuing to improve our offering to both our supply partners and travelers, and I am encouraged by the progress our teams continue to make," said CEO Glenn Fogel.
Margin news is mixed with EBITDA margin expanding but falling short of the consensus. The takeaway is that GAAP EPS of $7.00 is far better than last year's $17.00 per share loss, and adjusted EPS outpaced consensus. The adjusted EPS more than tripled compared to last year, topping $11.80, beating consensus by $0.86. The company gave no guidance but has momentum going into the summer months. Assuming seasonal trends remain strong, the analysts should raise their estimates throughout the year because the 3 strongest seasons of the year are still ahead. 
Analysts Raise Their Targets For Booking.com 
The 23 analysts with current ratings on Booking.com have the stock pegged at a Moderate Buy with a price target that is trending higher. The target is down-to-flattish compared to last year but trending strongly higher than last quarter and last month due to 5 fresh updates. These come from Piper Sandler, Morgan Stanley, and  JPMorgan Chase, to name a few, and they raised their price targets. The Marketbeat.com consensus has the stock trading about 5% above the pre-release price action, but 3 of the new targets are in the $3,000 range, and the high price target is above $3,400. 
The price action may have peaked despite the upward movement in analysts' sentiment. The pullback could move as low as $2,400 before finding solid support, but support should become evident soon. If not, this market could fall below its moving average and down to the $2,000 range, which is not expected now. The sell-off is due primarily to profit-taking because the stock is up more than 60% since hitting its last bottom. Eventually, the market will rebalance and begin trending upward with the analysts' sentiment.