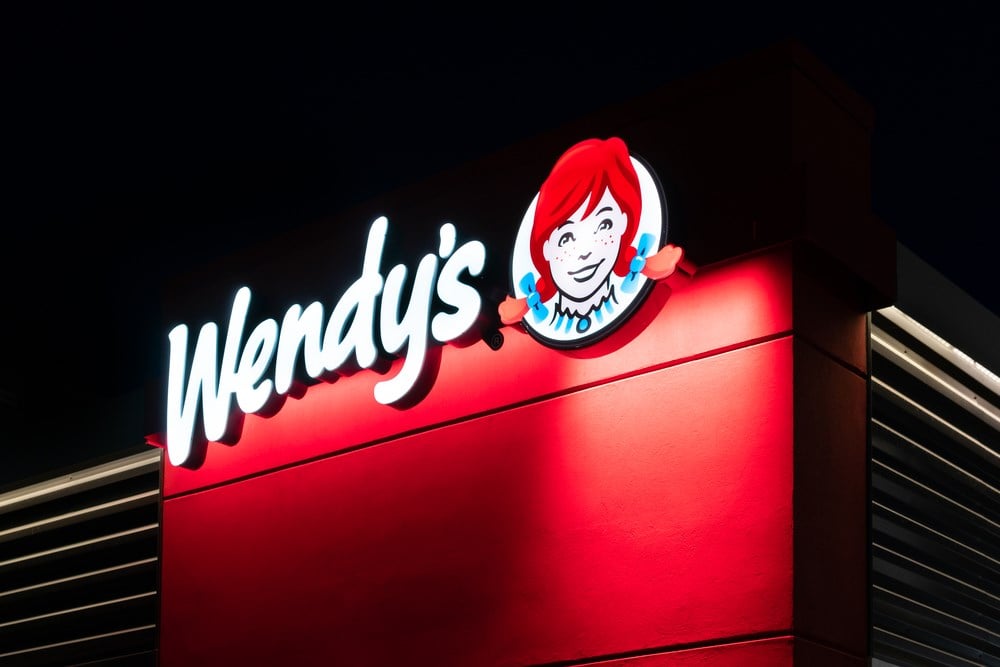 Wendy's (NASDAQ: WEN) shares are advancing by as much as 3% on Wednesday's trading session; the rally in the stock comes amid the company reporting its first quarter 2023 results. The bullish sentiment reflects the operational improvements within the business, coupled with pleasant growth rates across restaurants. Every industry carries its specific set of key performance indicators (KPIs); in the retail world, one commonly followed KPI is comparable sales, which refers to the growth or decline in sales between existing stores. 
As a proxy for valuing WEN stock, management has upped its share repurchase program and utilized much of the previously approved schedule. Additionally, many markers suggest investors could gain undervalued exposure to one of America's favorite fast-food chains. Wendy's analyst ratings place a near 10% upside from today's prices; however, the top-side price target of $29 per share may be more sensible considering quarterly developments and outlooks.
Continued Achievements
Wendy's financials will reflect that the company experienced 8.2% sales growth over the twelve months. This growth, which successfully kept up with inflationary pressures in the United States, is attributed to higher sales volumes and increased advertising funds revenue. In addition, management provided more specific information within its press release, reporting systemwide sales growth of 10% globally and same-restaurant sales growth of 8.0% globally.
Management also reports in an earnings presentation that the global digital sales mix accelerated to represent over 12% in the first quarter of 2023. This increase would translate to a 250 basis point expansion in company-operated margins, seen in a 0.7% improvement in Wendy's operating margins to end the quarter at 16%. With a commitment to delivering meaningful global growth, management reports opening 39 additional restaurants across the globe in the first quarter. On an economic basis, the administration is implementing breakfast promotions and innovations, along with late-night business operational efficiency, to continue creating shareholder value.
These improvements and growth achievements contributed directly to shareholder benefits, as earnings per share grew by 8% over the year. A subsequent 380% advance in free cash flow, from $8.5 million to $40.7 million for 2022 and 2023, respectively, allowed management to return cash via different avenues. For example, 3.1 million shares were repurchased throughout the year, returning as much as $38.8 million to shareholders in the first quarter. Additionally, the board of directors approved the declaration of a $0.25 per share dividend, double the amount of only $0.125 per share a year prior.
Value to be Realized
Management provided some pleasant guidance for the remainder of the 2023 fiscal year. Investors can expect systemwide global sales growth between 6% to 8% and adjusted earnings per share to fall between the $0.95 and $1.00 range. Earnings per share targets would imply a 14% to 20% increase from today's levels, shadowing the potential upside targets analysts have assigned today. Furthermore, management expects to deliver a free cash flow of $265 to $275 million by the end of the year, a 28% to 33% increase from today's levels. 
As stated in the earnings presentation, Wendy's capital allocation policy focuses on three main objectives. First, management wants to continue to invest in the growth of the business via technology and digital sales opportunities, sustain and expand an attractive dividend payout, and utilize remaining cash flows to reduce debt burdens and repurchase shares. The current share repurchase program states that Wendy's can dispose of up to $500 million to be allocated toward repurchasing cheap shares; as of today, this program still has $437.6 million available to do so. 
Today, Wendy's dividend yield is paying investors an attractive 4.33%, the highest yield over a decade (excluding COVID-19). A high historical dividend yield, as long as it can be sustained through healthy and predictable cash flows, oftentimes acts as an initial indicator that the stock price may be undervalued. With management repurchasing shares at a faster - and larger - rate, this thesis could be proven correct.
Wendy's capacity utilization, a proxy for underlying demand and pricing power stance, increased from 37.2% in 2022 to 39.5% in the first quarter of 2023. Additionally, inventory turnover increased from 103x in 2022 to 121.6x for the respective first quarter of 2023. With expected margin expansion reflected in management's EPS and free cash flow expectations, increased activity may be the foundation WEN stock needs to take on its next rally.