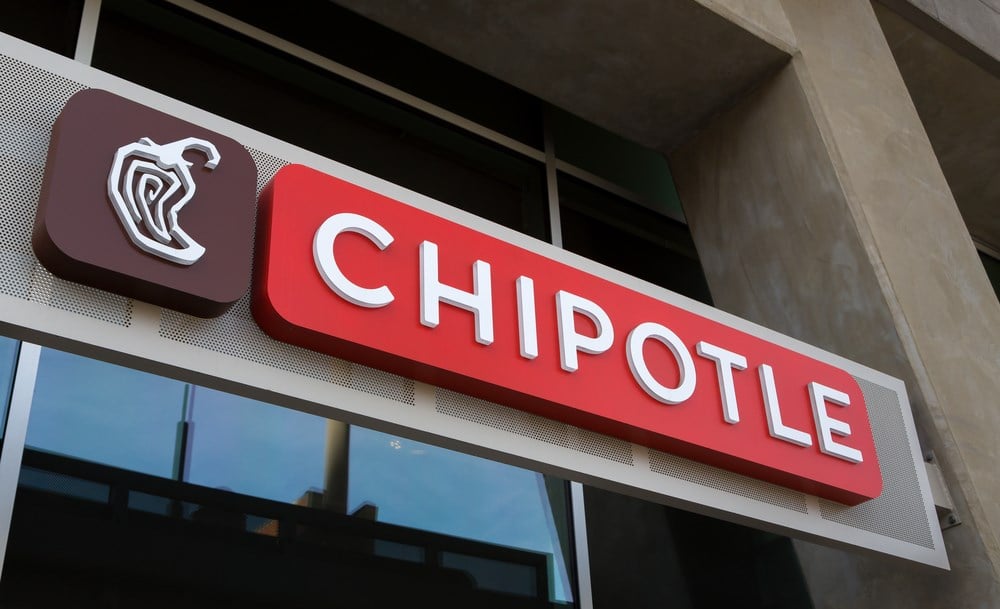 With less than a 3% move needed to break out of the short-term triple top that's been forming since August, Chipotle Mexican Grill Inc.'s (NYSE: CMG) stock is looking quite attractive right now. They've already tacked on an impressive 30% since the start of the year, which ended months of sideways action. And that rally still has legs. 
It was late last month when the team over at Cowen reiterated their Outperform rating on Chipotle's shares and selected it as one of the firm's conviction picks. Analyst Andrew Charles and his team believe there is increasing investor confidence in Chipotle, specifically with regard to the potential for its restaurant margin. This is expected to grow up to 27%, and there is further optimism around traffic acceleration due to various growth drivers. 
These drivers include a concentrated effort to improve the speed of service, new limited-time offerings such as the chicken al pastor, an upcoming autumn protein launch, and continued enhancements to the Chipotle Rewards loyalty program. Not only do these set investors' stomach rumbling, but it's been getting them thinking too. 
Strong Performance
Chipotle shares hit an all-time high in 2021, tapping out just below the $2,000 mark at $1,950, and it's long been one of the better-performing restaurant stocks out there. While the first half of last year saw considerable cooling in the stock, the uptrend that's been in place since July is looking more solid than ever. Higher highs and higher lows have characterized the multi-month rally, and with the range recently becoming quite narrow as the stock hits resistance, all signs point to a decisive breakout being on the horizon. 
In addition to the strong technical factors underpinning the bullish argument fact that Chipotle has become a defensive stock in all but name in the past year. While the benchmark S&P 500 index is just about flat since last summer, Chipotle stock is up close to 40%. This is more in line with what you'd expect from the traditional defensive stocks that come into their own when the broader equity market is suffering and only makes Chipotle more attractive.
In fact, it's its category leadership position in the fast-casual market as well as its outperformance compared to peers during the current economic downturn, which has had so many analysts coming out as bulls. 
Getting Involved
Cowen is only the most recent crowd to call out the opportunity. This year has already seen the teams at Wells Fargo, and UBS call Chipotle a must-own stock heading into the rest of 2023. And looking at MarketBeat's own tools, specifically the MarketRank Forecaster, we can see Chipotle is ranked as a Moderate Buy. 

If shares can break above the $1,750 level that they've been topping out at, then the road ahead is clear to test the highs from 2021. Having come through the economic downturn as strong as they have since then, you have to be backing their chances of finally getting to the holy land of $2,000 then. As restaurant stocks go, it doesn't get much better than this. The company is hovering right around record revenue and earnings while its stock is effectively outperforming all of its peers.
McDonald's Corp's (NYSE: MCD) shares, for example, are only up 15% since last summer's low, while Wendys Co (NASDAQ: WEN) is up 10%. If investors want exposure to a robust stock with a knack for doing well in good times and the bad, you could do worse than Chipotle. Their shares are tightening up as they hit resistance, which is exactly what you want to see before a breakout to the north.