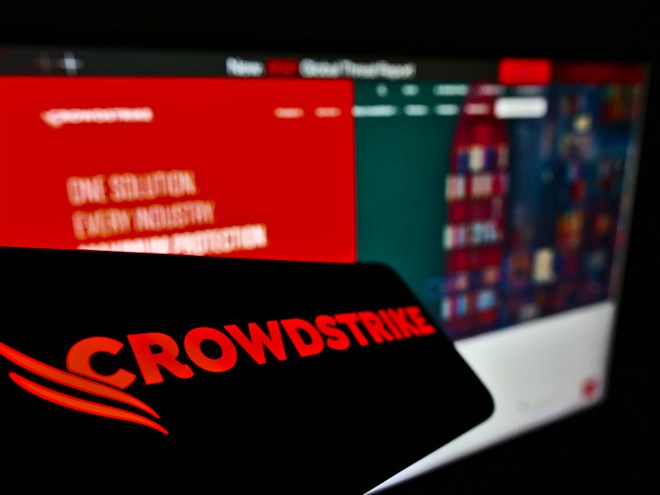 Crowdstrike's (NASDAQ: CRWD) Q4 results echo and amplify news from the cybersecurity sector. Names from Zscaler (NASDAQ: ZS) to Palo Alto Networks (NASDAQ: PANW) and everyone in between reported solid Q4 results and gave at least positive guidance. This news more than suggests a bottom is in for the industry, in the case of Crowdstrike; this stock is set up for a reversal that could add a good 40% or more to the share price.
On top of being a cybersecurity play, this is also a play on AI and AI-powered services which will command the bulk of AI-powered revenue and earnings growth over the next decade. 
"Highlights of the quarter included record net new ARR of $222 million, net new subscription customers of 1,873, record operating and free cash flow and a rule of 81 on a free cash flow basis. In addition, CrowdStrike's growing market share showcased customers' recognition of the Falcon platform's technology leadership and advanced AI that drives better security outcomes, consolidation and lower TCO," said George Kurtz, CrowdStrike's president, chief executive officer and co-founder.
Crowdstrike Executes, Guides For Strength 
Crowdstrike had an excellent Q4 with revenue of $637.4 million, growing almost 48% compared to last year. The gains were driven by a 41% increase in subscriber growth, deepening penetration of subscriber services, and beating the Marketbeat.com consensus estimate by $10 million. The $10 million in outperformance is a slim margin but helps confirm business stability, if not strength. In addition, annual recurring revenue, a forward indicator of quarterly results, grew by 48%. 
The only bad news in the report is the margin, which isn't bad. The subscription gross margin contracted by 100 basis points to 75%. Again, contraction is bad, but 100 basis points are almost nothing compared to a margin of 75%. Adjusted margin contracted by a 200 basis, slightly worse, but the AGM is a whopping 77%, again not as bad as it could be. 
Looking forward, the company is guiding for strength and sees Q1 earnings in a range above the consensus. The FYF2024 earnings guidance is slightly less good but still favorable to investors. The company is looking for $2.21 to $2.39 compared to the $2.28 consensus target, leaving some room for outperformance. This guidance is light assuming the company's results continue to outperform expectations. 
Valuation No Concern For CRWD Analysts 
CRWD stock trades at a high 58X earnings multiple, but the analysts don't seem to mind. At least 14 of the 41 analysts covering the stock have come out with commentary since the Q4 release, and it is all bullish. Even the one price target reduction is above the consensus, which assumes 40% of the upside for the stock. That price target is tagged to an Overweight rating, which offsets the reduction. As it is, the consensus sentiment is a Buy, which is firming. Included in the 14 new commentaries is an upgrade to Buy from Hold to Buy from Westpark Capital. The takeaway from the chatter is that execution is sound in the face of uncertain conditions, and guidance may be conservative. 
The price action in CRWD stock reflects the results and analysts' activity. The stock is up more than 4% and looks ready to complete a reversal. If the stock can get above the 150-day moving average, a move up toward the analysts' consensus is likely. If that happens soon, the market may complete a Vee-Bottom, but there is a risk a Head & Shoulders will form. In that scenario, the added risk is the stock may enter a trading range to consolidate before moving higher later in the year.