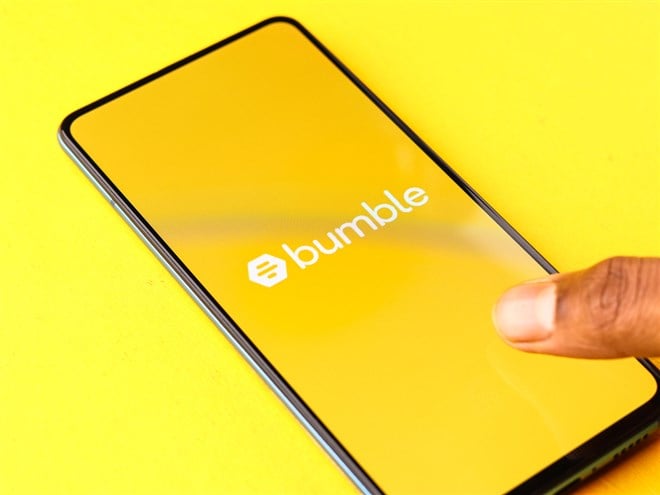 Last March, Bumble Inc. (NASDAQ:BMBL) fell to an all-time low of $15.41. Five months later, it was up 155% to $39.33. The popular dating app was adding users left and right and generating strong revenue growth in the process. 
Fast forward to March 2023, and Bumble shares are trading under $20, their lowest level in 10 months. Broad market weakness and less attractive growth metrics have many investors thinking it's time to see other growth names. 
But with Grand View Research projecting North America's online dating app market will grow 7.6% annually for the rest of the decade, Bumble's latest stumble could be an opportunity. 
The stock looks even more intriguing considering growth outside North America is likely to be stronger. As high-speed internet and smartphones become more accessible in developing economies, online subscription and advertising spending should explode. Places like China, India and Brazil therefore represent the next wave of growth for dating app providers.
Of course, given the growth opportunities, there is no shortage of players clamoring for a piece of the action. Match Group, eHarmony and others have long positioned themselves for overseas expansion. Yet Bumble's unique woman-centric approach and quirky fruit metaphors could provide a competitive edge.  
How Were Bumble's Financials in 2022?
Bumble grew revenue 19% to $903.5 million in 2022. Excluding the impact of foreign currency movements, top line growth would've been 24%. More importantly, the core Bumble App business, which accounted for 77% of revenue, grew 31%. This fell short of management's forecast for 35% growth but offset weakness in the Badoo App & Other segment where revenue declined 10% from 2021. 
The company's key user metrics experienced growth as well. Total paying users rose 10% to 3.2 million and average revenue per paid user (ARPPU) increased 7% to $23.05. However, since user growth was 15.5% in 2021, concerns of waning interest in the platform pushed Bumble stock down 38% last year.
Another factor in the stock's decline was a swing from profitability. Bumble reported a $114.1 million net loss in 2022 after posting a $281.7 million profit the year before. Although operating expenses did increase, the main driver was the absence of an income tax benefit received in 2021. Going forward, year-over-year income statement comparisons should be more favorable.
Also encouraging is the health of the year-end balance sheet. The cash position increased to $402.6 million and long-term debt was reduced to $619.2 million. More work is needed to de-leverage the balance sheet but things are trending in the right direction.
What Is Bumble's Growth Outlook?
Another sign of positive momentum is that bumble.com global website traffic hit a record 12.8 million in January 2023. This likely includes a New Year's resolution effect, but nevertheless reflects brand strength. Still, the company needs to find other growth avenues outside Bumble Date, and management is well aware.
Bumble BFF for friendship and a LinkedIn-style Bumble Bizz for professional networking have been added to the Bumble lineup. Last year, Bumble acquired freemium Gen Z dating app Fruitz which is very popular in Europe and Canada. The company is hoping to replicate the app's strong user growth in the U.S. and other markets. 
Along with product innovation, international expansion is a core tenant of Bumble's growth strategy. While improving the user experience in the domestic market, it plans to focus on Latin America, Southeast Asia and the EMEA regions for multi-year growth.
Management is expecting 16% to 19% revenue growth this year which at the midpoint is a slowdown from 2022. The potential for a positive surprise could come from overseas expansion success and Fruitz traction in the United States.
Is Bumble Stock a Good Investment?
What precipitated Bumble's recent slide is a secondary offering of 13.75 million shares that was announced March 3rd. The shares were priced at $22.80 which was lower than the stock was trading at the time. Although the capital raise is intended to support long-term growth, the dilution was reason enough for some shareholders to swipe left.
The good news is that the stock once again bounced off the 250-day support level of $18.81. Combined with several technical indicators (RSI, Bollinger band) approaching oversold territory, the downside appears limited from here.  
And with Bumble expected to return to profitability in 2023, Wall Street is mostly bullish. Since the company's fourth quarter report in late February, nine analysts have called the stock a buy versus four holds. The group's average price target is $28, which equates to more than 40% upside over the next 12 months. 
In the coming quarters, Bumble will need to demonstrate that growth initiatives are working to win back investors. If history repeats itself, there will be a second date.