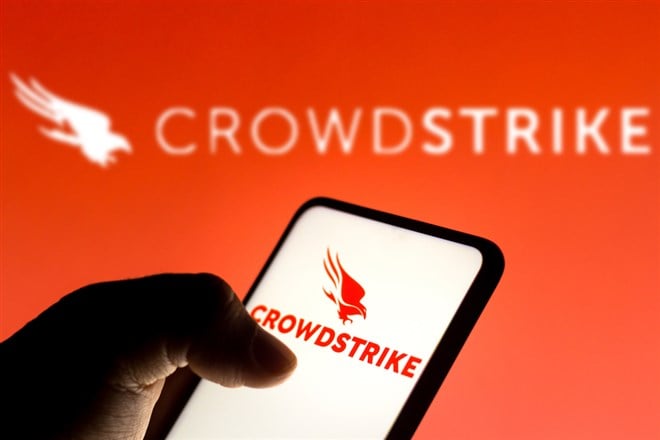 The CrowdStrike (NASDAQ: CRWD) stock price has been taking a beating as we welcome 2023 and it looks poised to continue falling flower.
Shares of the cybersecurity company are down 9.66% over the past five days at the time of writing. Most of that decline came on 5 Jan with shares trading for $95.55 apiece just after the market opened. Shares previously traded hands for $104.36 before the market close on 4 Jan, which means it made an 8.44% loss in the space of a couple of trading hours.
Considering this loss, the NASDAQ composite index traded largely sideways over the past five days and is currently up a modest 0.19%.
So let's investigate why Crowdstrike's stock price was sold off and where it may be headed to next.
CrowdStrike receives analyst downgrades
Although correlation is not causation, CrowdStrike received a couple of analysts' downgrades on 5 Jan amid its lower stock price.
As a snapshot of this activity, broker Piper Sandler lowered its price target for CrowdStrike's stock from $175 to $170 apiece. While Jeffries Financial Group equity analyst Joseph Gallo also lowered his price target from $175 to $120 and changed his rating from buy to hold.
This somewhat changes the MarketBeat consensus price target for CrowdStrike but still leaves plenty of upside potential. The stock now has a $192.83 price target from Wall Street, giving it a 103.2% upside at the time of writing. CrowdStrike also has no sell ratings and only four hold ratings.
Expect headwinds this year
One clue as to why the downgrades were given can be found in a note posted by Jefferies analyst Brent Thill, who said there could be some difficulties ahead for the company.
Thill said that 2023 would be a "tougher year" for the company and expects additional sales and revenue to be harder to come by due to more market competition.
"The low-hanging fruit has already passed. We expect CrowdStrike takes [market] share, but it will be incrementally more difficult," Thill said.
CrowdStrike's slowdown in reported operating revenue also supports the idea that its sales may have reached an inflection point. Yearly sales in 2020 jumped from 249.8 million the year before to 481.1 million for a 92.59% increase. In 2022 sales increased from 874.4 million in 2021 to 1,451.6 million, gaining a smaller 66.01% increase.
All else being equal, this means CrowdStrike's speed of growing its revenue has fallen 26% over the past year and could be what's part of spooking analysts into lowering their price targets.
Is CrowdStrike oversold?
The downgrades may have surprised investors as CrowdStrike was previously consolidating sideways since December with low volatility.
Six times as many shares were traded (123,000) on the day the analyst reports were published. The RSI reading at the time of writing is 34.22, and the price recently made an oversold bounce.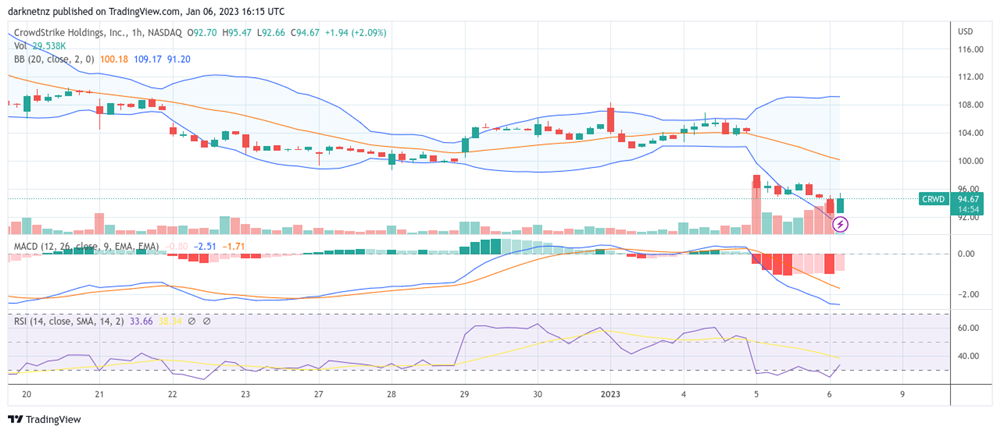 Momentum also looks to gradually shift to the upside on the MACD as investors respond to the shocks and adjust their positions accordingly. On the Bollinger Bands, the stock is trading well below the mean price, which has shifted the stock's overall trajectory toward the downside on the hourly charts.
Zooming out further through to the daily charts and the recent sell-off is not as consequential as it may seem. The stock price has been in free fall since August last year and has struggled to find the bottom to support itself.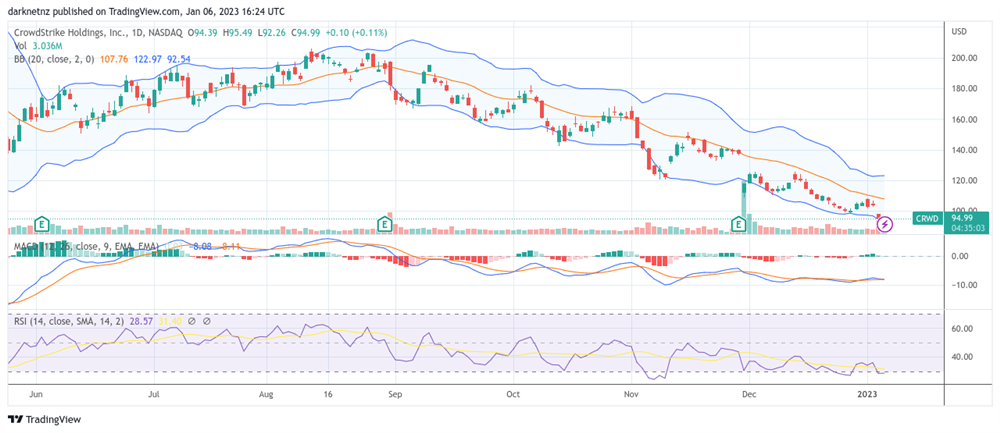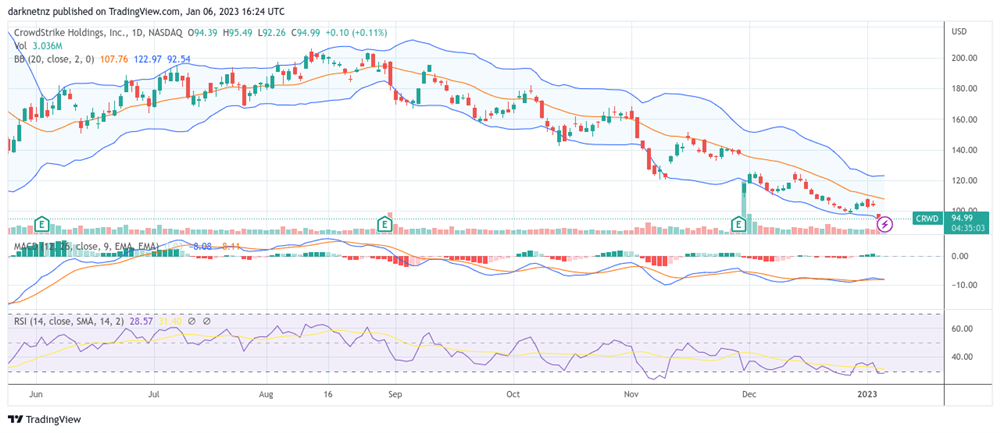 Tech stocks have been particularly hit hard by rising interest rates, and investors have shuffled their positions into more defensive investments. The other side is that stocks on the NASDAQ have rallied strongly when there have been brief indications that the Federal Reserve adopted a more dovish monetary policy, which could suggest some bargains down here for patient investors.