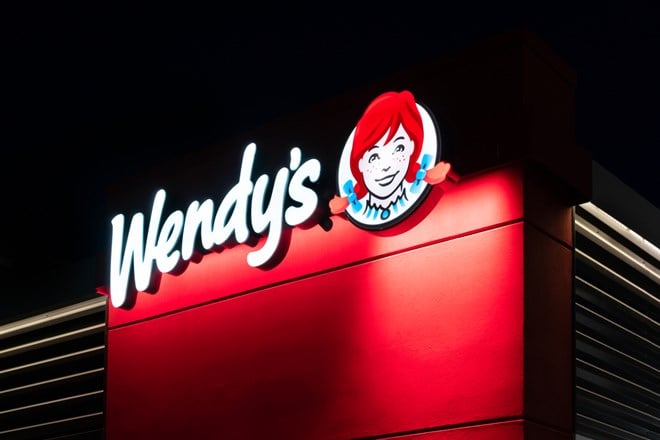 The Wendy's Company (NASDAQ: WEN) is keeping investors on their toes after the recent change of tone from the analysts at Oppenheimer. This comes as no surprise considering the bears have entered the market for the short term, and Marketbeat's own MarketRank has it rated as a Hold. But what can you expect after supply chain and labor shortages? Not to mention potential dividend cuts that have been flagged as risk since last year.
But before you rush to sell this fast food stock, it's worth considering why some bulls are in it for the long game. Here are some key tailwinds that should pique your interest heading into the rest of the year. 
Strategic Initiatives for Wendy's
For one thing, Wendy's has been focusing a lot on its digital channels lately, and they have been major drivers for sales in both the United States and international markets. This accelerated shift to digital could be considered a silver lining of the pandemic by restaurants, as consumers have increasingly been shifting to, and sticking with, delivery and mobile orders for convenience and added rewards. 
In addition to making the most of its online channels, Wendy's is also committed to expanding its brick-and-mortar presence worldwide. They've been incentivizing investors to purchase franchises to promote Wendy's brand across the globe.
For those with some time on our hands, the incentives to would-be owners are quite attractive, with new restaurants being eligible for technical assistance fee waivers and reductions in royalty payments. The numbers speak for themselves, with Wendy's opening over 100 franchises in 2022 alone. 
While Oppenheimer's recent move is sure to act as a brake on any would-be turnaround from the recent dip, the bulls have some decent names in their camp too. For example, the team at Stephens recently reiterated their Overweight rating on Wendy's stock.
Analyst Joshua Long and his team went so far as to up their price target from $25 to $27. Considering shares closed at $22 last night, that suggests there's still an upside of more than 20% to be had from current prices. Long's channel checks from the quarter suggested decent momentum in the stock, driven mostly by strong media awareness and a focus on value through the Biggie Bag platform. 
Potential Headwinds for Wendy's
Shares are still trending down since the middle of last month; however, as of last night's close, they were down 7% from December's high (check out this other stock that hit an all-time high this month). While not catastrophic, it's well below what the S&P 500 has done in the same timeframe. The world is still in an inflation crisis, and we have yet to solve the supply chain problem. As a restaurant chain, Wendy's can't run the show without its key ingredients. 
There's also the aforementioned labor shortage risk. Increasing costs to hire workers certainly will continue to hurt the balance sheet, and Wendy's expects this to be a theme throughout 2023. 
Getting Involved with Wendy's
This isn't new news, and investors will be right to wonder if this is already priced into Wendy's shares. In recent months, Wendy's has been among the best-performing of publicly traded fast food stocks. Against the likes of McDonald's Corp (NYSE: MCD), for example, Wendy's is up a full 25% from last May, compared to McDonald's 11%. Chipotle Mexican Grill, Inc. (NYSE: CMG),or context, is up just 12% in that time.  
So as investors stare at their portfolio and wonder if it's in good shape for the coming months, Wendy's mightn't be a bad one to keep on the watchlist. Shares ticked ever upwards for the second part of last year and are down marginally since hitting resistance (just as Amazon.com Inc. (NASDAQ: AMZN) hits support) close to all-time highs last month.
The broader equity market consolidates after last year's sell-off, so it's fair to expect this optimism to find its way back into Wendy's before too long. If their shares can turn north in the coming sessions, they'll be keen to re-test the $24 mark, which gave them so much trouble last year. This would need a 10% move from where they closed last night. And beyond there, it should be pretty clear sailing.