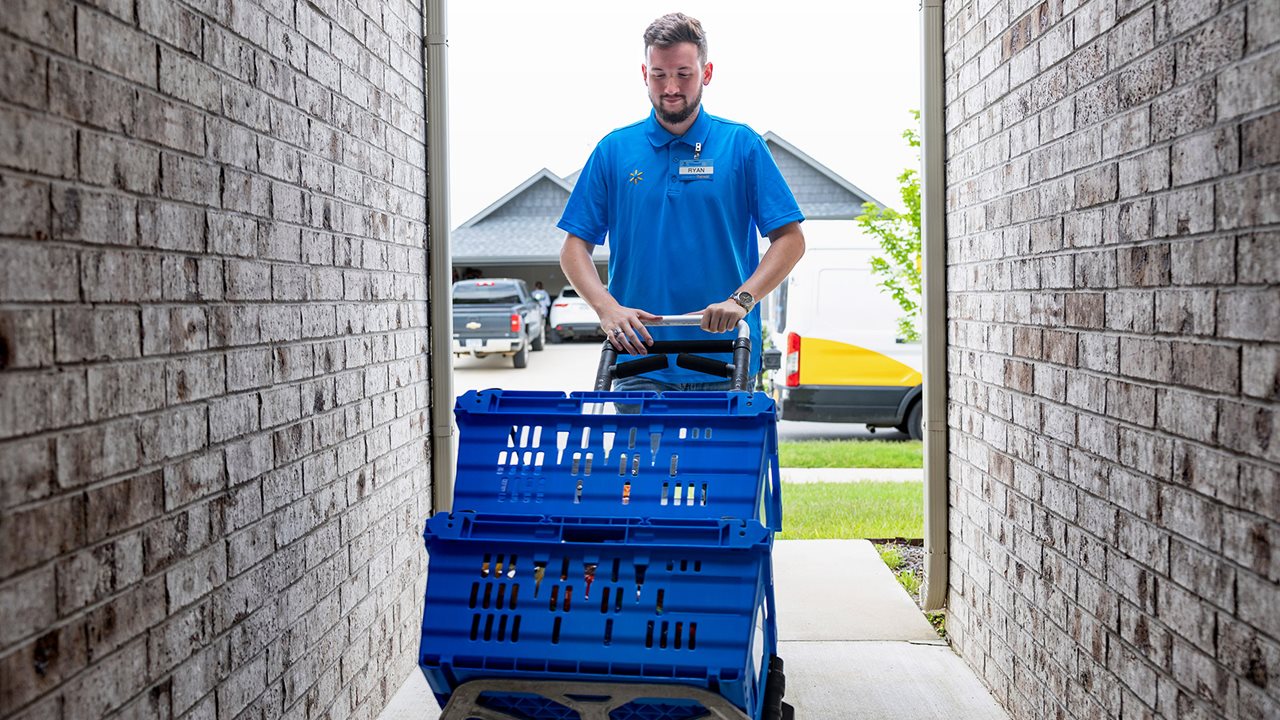 (BPT) - We've all been there. The workday is finally finished, the math homework is solved and dinner and the dishes are done, when suddenly it hits you: You don't have a gift for tomorrow's party, or cookies for the school fundraiser. And the clock won't quit ticking.
At Walmart, we know (and live) the busy lifestyles and last-minute curveballs of our customers, and we're continuously innovating and expanding our omni shopping experience to help customers save time and money and live better. Over the past decade, we've evolved our Online Pickup and Delivery services to meet customers' changing needs and deliver a frictionless shopping experience.
Today, we proudly offer Online Pickup and Delivery in more than 4,000 stores nationwide, helping more customers than ever benefit from our fast, easy and convenient services. And, we're excited to share new and recently expanded Online Pickup and Delivery options.
Let's talk about it:
Live Shopper feature makes substitutions a breeze
Our newest feature is called Live Shopper. It enables real-time text communication with the personal shopper, allowing customers to discuss substitutions or add items last minute. The whole thing feels less like a grocery order and more like texting a friend to grab you something while they're at the store, helping to further personalize our online shopping service.
Late-Night Express Delivery
We're keeping our engines running a little later so those last-minute needs don't keep you up at night. Walmart is now offering Express Delivery until 10 p.m. on orders placed by 9:30 p.m. so those birthday gifts, cookies or any other last-minute items are delivered to your doorstep, just in time.
Same Day On-Demand Delivery: Get what you need, choose when you want it
At the heart of the innovation in our Pickup and Delivery business is the customer. Each thing we do aims to put the power in their hands - providing a way to get what you need, right when you need it.
Our On-Demand delivery slots allow Same Day delivery, so customers can choose a time that suits their schedule best. Or they can select Express Delivery - perfect for those who need something in a hurry - for delivery as fast as 90 minutes.
Walmart+ and InHome: A chauffeur for your groceries

Walmart+ members have the option to add InHome to their membership. This service allows customers to have groceries delivered straight to their fridges, while other items are placed on the countertop. InHome even offers pickup for customer returns, taking the item straight back to the store for you. It's sort of the pinnacle of convenience.
Want to choose your delivery style?
To get started, all customers need to do is open the Walmart app or website. They can choose between pickup or delivery and select their preferred time slot for either option. With more than 200,000 items available in-store, customers can easily browse and choose everything from fashion and furniture to food and beyond.
At Walmart, we're more than just a store - we understand our customers' daily challenges and the want for simplicity and speed. And while we can't help with the kids homework, Walmart is here for the many other curveballs life can throw your way.