HAGOROMO is happy to announce its selection of chalk that is appropriate for all instructional tasks. Chalk is an essential teaching tool at home or in the classroom. Children might be difficult to teach because they are often distracted by what they see. However, a tried-and-true method for educating kids is to make it enjoyable for them. To enhance the learning experience for children, use attractive, colored chalk. For this reason, HAGOROMO introduced its assortment of vibrant chalks to make learning fun and simple for kids.
HAGOROMO is a respected company with decades of experience in the production of chalk and other learning and teaching aids. A wide range of chalk collections is available from them, including full-touch brilliant color chalk, microfiber magnetic erasers, and many others.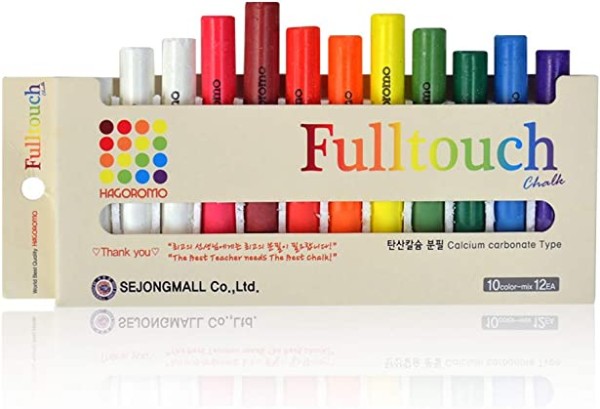 The goal of HAGOROMO chalk is to enhance the interaction between teachers and pupils. For all activities, including homeschooling, classroom work, and outlining schedules for events and activities, this chalk collection contains both full-touch colored and white chalk that kids would love. In comparison to other similar items on the market, HAGOROMO Chalks have a higher customer rating due to their superior efficiency and proficiency.
HAGOROMO chalk is used for a variety of activities, including regular lectures in class, sketching on the sidewalk, and engaging young pupils in learning. Since full-touch chalk is made of calcium carbonate, it can be used by anyone without endangering their health. It is unique because of its deep but lightweight color. These chalks produce minimal to no chalk dust while drawing and moving over the board smoothly.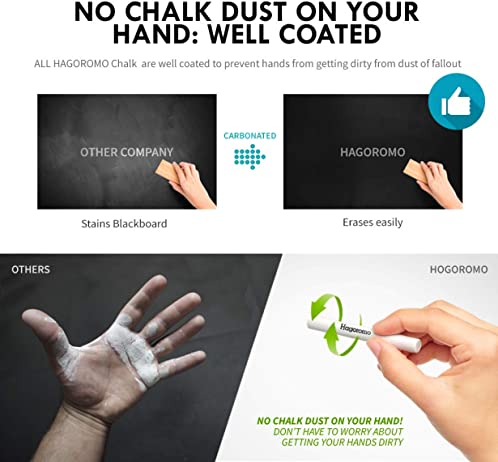 This chalk stands out from other chalks due to its unique quality of being well-coated, which keeps the chalk from breaking or cracking under pressure. Additionally, because they only discharge a tiny amount or even none at all, it stops chalk dust from staining users' hands.
The HAGOROMO chalks are individually packed into Styrofoam slots for safe delivery to prevent breakage while being transported or stored. Therefore, even during a difficult transportation process, delivery to various regions of the world is handled without causing any product damage.
On the Amazon marketplace, HAGOROMO chalks have a high customer rating and several favorable reviews, which reflects overall great customer satisfaction.
Visit their Amazon Store Link for additional details or to place order.
Media Contact
Company Name: HAGOROMO
Contact Person: Andy Hong
Email: Send Email
Country: South Korea
Website: www.amazon.com/stores/page/BFD724E5-C5D2-4FB9-931C-F8DE981F54DD